There is a famous viewpoint overlooking both Phi Phi Don, center top of the photo, and Phi Phi Ley, far left in the distance. The guidebooks tell you it takes 45 minutes of hiking a steep trail to reach this point but I did it in 22 minutes fully loaded with camera gear. Most others are smart enough to leave the gear at the hotel.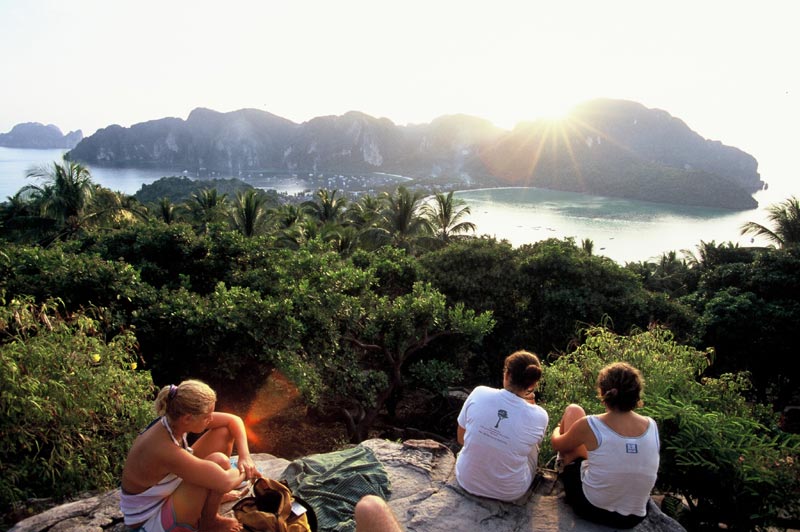 Upon reaching the top the crowd will look at you smiling and knowing--they definitely knew I was smoked. However, take a seat and you can soon smile and laugh at the next people to come up.
Sunset from the viewpoint almost feels like a religious experience, and a couple dozen others and I were quiet and contemplative during this time.
Sunset over Ko Phi Phi from the viewpoint
At this point, most people start leaving and the small shop at the top closes up. Stay a few minutes more and you will be rewarded with a little solitude and a great view.
Here, only I and one last die hard are still at the top to see the first star of the evening. One must be careful not to stay too long--the trail is still as steep as when you climbed up, and it is not well lit.
Close to last light--one more pic with a long lens, and the viewpoint is conquered.
Ed's Photos Ko Phi Phi is created by Ed Kaspar
Copyright © 2004
All rights reserved